Earned wage access solutions simplify financial access for employees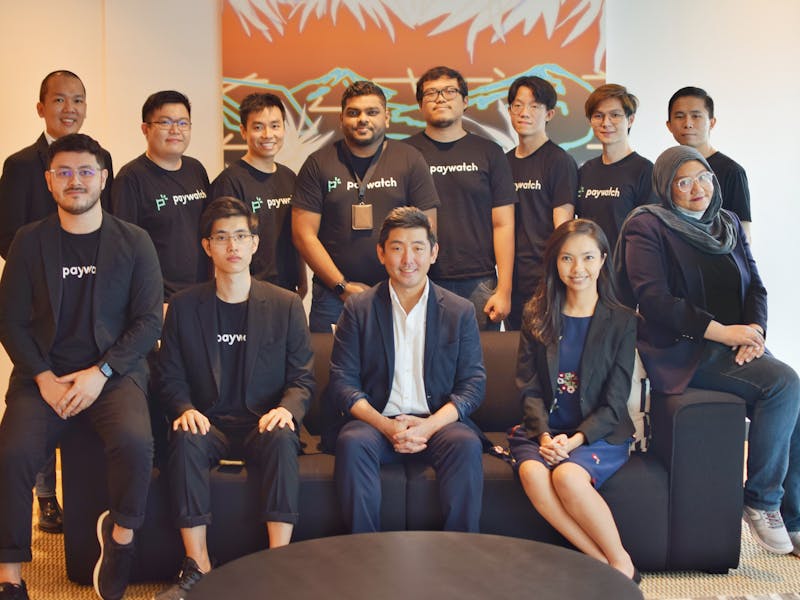 Earned wage access (EWA) service providers are becoming increasingly in demand globally thanks to the new working lifestyles most workers are demanding today. While large enterprises would lease likely rely on EWA services, small and medium-sized enterprises (SMEs) would be the ones depending heavily on it.
Prior to the pandemic, most SMEs would pay their employees, be it part-time or full-time monthly based on their work done. Some companies would offer payments via bank transfers while others would pay their staff via cash or cheques. But the pandemic soon changed most of these processes in place.
With services becoming more digitized, the use of cash and cheques became less significant, and companies soon rely purely on banking services to pay their employees. While these services were secure and could be automated, there was still the problem with funding for those who required earned wage access.
As a response to payday loans, EWA fintech products enable employees to access a portion of their salary anytime before payday. Currently, the global payday loan market is projected to reach US46.68 billion by 2030.
As such, EWA solutions are now enabling businesses, especially SMEs provide their employees with access to funding securely, without compromising their careers or finances.Through earned wage access, employers no longer need to go through the tedious processes of providing access to salary for employees who need to get their net pay before their regular pay date. The wages can be deducted from their total earnings and made available to them conveniently through EWA.
One of the world's biggest EWA services is offered by Revolut. For example, the digital bank's On-Demand Pay has been adopted by small businesses in the US and Europe. In Southeast Asia, there have been several startups that have also begun offering EWA services, with most of them securing funding recently to improve their services and expand their offerings.
Simplifying earned wage access
One such company is Paywatch. The earned wage access startup that operates in South Korea recently raised US$5.3 million in seed funding which it plans to use to expand into new markets in the region, with Singapore, Indonesia, Malaysia, and the Philippines being key markets.
In a conversation with Tech Wire Asia, Alex Kim, Co-founder and President of Paywatch stated that while other EWA providers work towards solving the cash flow issues for SMEs when it comes to advance salaries and such, Paywatch is focused on providing equal opportunities to finance for employees, no matter what their financial capabilities are.
"The problem with banks when it comes to financial access is high-income earners can get access to loans at a low-interest cost but low-income earners get it high interests. It is an inequitable part of society. What we decided to do is to work with the banks to create a  system to lower the default rate from the employee cuts. And this is done via a salary deduction system," commented Kim.
Compared with other earned wage access solutions, Kim pointed out that Paywatch wanted to have a program whereby their users can access major banks and use the data on the platform to not just have access to EWA, but also other products available as well. This includes access to mortgage products, vehicle financing, and such.
"EWA was the product we launched with our banking partners. But we are quickly becoming an employee benefits platform. We are working with insurance companies, e-commerce sites as well as savings and deposit products. We want to be like an HR solution provider that has a suite of employee benefits. All regulatory and compliance issues are completed by our partners as well," added Kim.
With that said, Kim also highlighted that in Malaysia, Paywatch has been recognized by the UN Capital Development Fund, Bank Negara Malaysia, and MDEC for its financial inclusion initiatives.
For Kim, this is a zero-interest product by Paywatch. They are not a loan company. They aim to simply make access to the salary that they have already worked for. This is the biggest differentiator factor for Paywatch compared to other EWA providers.
"We are seeing some players in the US following this model as well. It's not an easy journey. We need to work with partners. Platforms in the US were the first to start this. But we are noticing that some platforms working with large banks to have similar products as ours," added Kim.
With regulators clamping down on EWAs that charge predatory rates, Kim also believes that the industry is going to get a lot more exciting in the years to come. As Kim puts it, at the end of the day, Paywatch aims to make funding easily accessible for employees when they need it and they are doing it the right way.