Friday, February 10, 2023
Gobi invests in four more start-ups to grow Malaysian entrepreneurs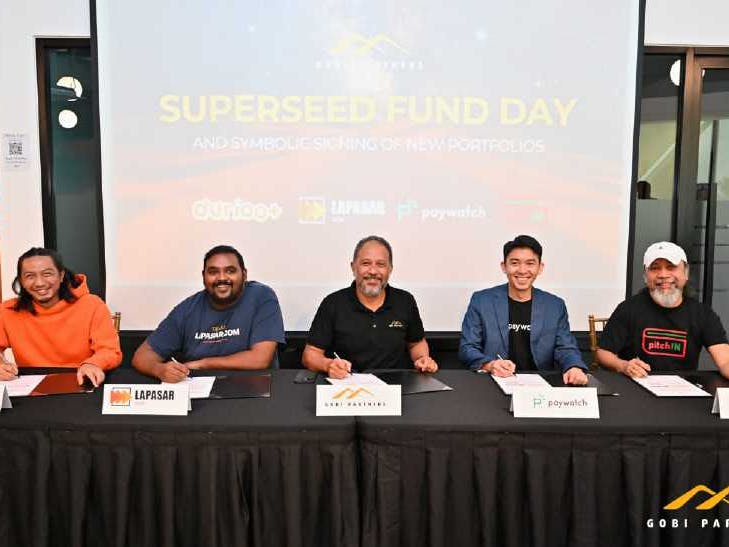 KUALA LUMPUR: Gobi Partners, an interconnected Pan-Asian venture capital firm with US$1.5 billion (RM6.5 billion) in assets under management, has onboarded four more promising startups to help spur the growth of Malaysian entrepreneurs.
The four firms being onboarded to Gobi Superseed II Fund (Gobi SSII Fund) are Islamic-themed streaming service Durioo+, e-commerce marketplace Lapasar, earned wage access provider Paywatch and online investing platform pitchIN.
All four companies have been identified as leaders in their respective fields and have the capability to scale up and bring sizeable returns to the Malaysian economy.
Gobi Malaysia managing partner Jamaludin Bujang said he was excited to welcome the new portfolios to the Gobi family and to help guide them through the expected economic headwinds this year.
"We are continuing our efforts to help spur the growth of entrepreneurs, especially startups and small and medium enterprises (SMEs), in the local ecosystem during a challenging time for the Malaysian economy, as evidenced by our latest investment into these four companies under the Gobi SSII Fund.
"The tough situations faced by startups do in a way, act as a natural filter for us to choose the best companies. Because of this, we were able to identify and then invest in Durioo+, Lapasar, Paywatch and pitchIN who have not only successfully adjusted themselves to remain relevant to their markets but have also thrived and strengthened their respective positions," he said today.
The Gobi SSII Fund targets early-stage (Seed, Series Pre-A and Series A) technology-enabled local startups operating in segments such as artificial intelligence, big data, cloud, e-commerce, fintech, Internet of Things and Halal economy.
Aside from the new additions, the fund has since its launch in late 2020 invested in four other Malaysian startups namely Sunway Innovation Labs, TechNode, Speedhome and PolicyStreet.